About us
We believe in the power of collaboration and community involvement.
Who we are
At ambakofi, we are a team of dedicated change makers who believe in the power of collective action to address environmental, social, and economic issues prevalent in our community. Our diverse expertise, coupled with a deep understanding of local challenges, drives us to find sustainable solutions that benefit all.
Our Vision: We envision seeing nature paying back wellbeing and fortune for whoever investing in forest restoration and natural environment.
Our Mission: Our mission is simple yet powerful – to create positive change for people and the environment by fostering a strong sense of community involvement and ownership. Through environmental education, restoration initiatives, and cost-effective clean energy solutions, we aim to tackle environmental degradation, poverty, and other social problems.
Our Approach: At ambakofi, we follow a comprehensive approach to drive lasting change. Our six-step process – Initiate, Plan, Implement, Monitor, Evaluate, and Report – ensures that our projects are well-structured, transparent, and impactful. We believe in empowering our target groups, enabling them to take charge of their future.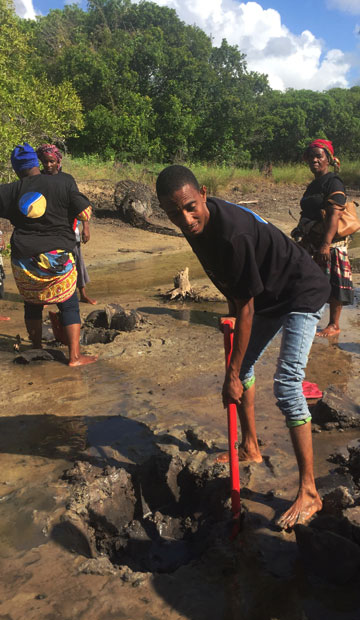 Over the years, ambakofi has achieved significant milestones in its mission to create a positive impact on both people and the environment. Notably, we have trained over 200 men and women in Regenerative Agroforestry, Community-Based Ecological Mangrove Restoration, and Environmental Education from seven villages.
To date, our efforts have resulted in the restoration of more than 10 hectares of mangrove sites across five villages, with over 10,000 mangroves planted. In two villages, we have successfully initiated 40.46 hectares of Regenerative Agroforestry, benefiting 125 family members practicing mixed cropping farming on 0.80 hectares of land.
Our nursery has grown over 8,000 fruit and wood tree seedlings, contributing to the reforestation efforts. Overall, more than 10,000 people have directly benefited from ambakofi's initiatives since 2018.